About Us
VR x Reality = VR2ality
"Virtuality is not the opposite of reality but the continuation of it" – Pierre Lévy
VR2ality is a full-service Extended Reality (XR) applications development company. We create powerful experiences for enterprises that add value to processes in almost any vertical. We produce solutions right from web optimised to AAA console quality applications. At VR2ality, we use the best of AR, VR and MR technologies to solve problems in enterprise workflows. XR is the key to changing the way one learns, works, grows and experiences within our environment. With our client-centric values and the ability to dream big, our mission is to make the impossible, real.
Our Story
A journey that blurred the lines between work and play.
In 2016, Shardul Gangal experienced virtual reality for the first time at a gaming arcade in Birmingham . He was pursuing his studies at Birmingham City University and it is there that his love for VR was born and sparked a question in his mind, "Imagine if this was used for everyday applications?".
It is with this question and many Skype sessions across the world with Jack, VR2ality was born. They both shared the same passion for immersive technology and creating countless realities. XR was the perfect outlet.
Since 2017, VR2ality has been synonymous with XR applications in Pune — our hometown. We have delivered XR projects across various industries. We also built an XR learning ecosystem with 2 of 8 products launched. The goal is to solve key problems humans face using XR.
Our Team
Meet the people behind the action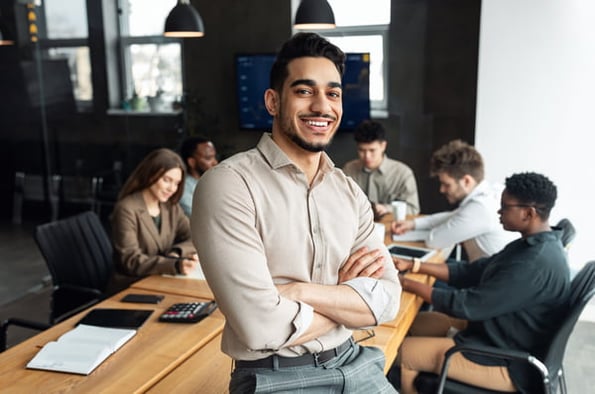 Passionate. Value-driven. Tech-focussed. Working at VR2ality means constantly learning and developing your skills as the XR landscape is ever-changing. We believe in staying ahead of the technological curve instead of keeping up with its trends. At VR2ality, you will find a diverse group of individuals committed to bringing about the next tech revolution. If you are a dreamer who can put your ideas into action, you will find your tribe here.